Our market partner Longi needs no introduction to the solar industry. Its micro-crystalline technologies, product innovations, and optimization of the power-cost ratio keep it ahead of all other competitors.  Moreover, the company provides about a quarter of the global market demand for solar modules. Being the world's most valuable company, Longi's association with Beyondgreen Solar is a big thing for solar in Pakistan. Therefore. being affiliated with Longi allows us to give replaceable warranties to our customers.
Growatt is a global leader in providing solar solutions, in form of smart panels, inverters, etc. These smart energy solutions are the future of solar energy solutions. Most importantly, our partnership with Growatt helps us incorporate those smart solutions in Pakistan and enhance our R&D processes. Indeed, Growatt is currently one of the top 10 inverter brands and the largest residential inverter supplier in the world!
Being a market leader in the industry, Huawei's presence in our market partners is indeed a bliss. Certainly, Huawei's big name in digital technology and innovation has created a revolution in the world of solar panels and modules. The optimization of latest technologies make Huawei's products rich in efficiency and effectiveness. We hope that Huawei's association brings more innovative solutions on board for our customers.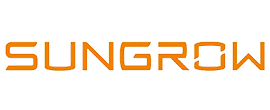 What's better than to be partners with a company that has largest R&D team in the industry. Sungrow is the world's most bankable solar inverter brand. Moreover, Sungrow's presence in over 150 countries is enough to determine the worth of this company. Indeed, Beyondgreen Solar Solutions' partnership with Sungrow is a breakthrough for solar energy in Pakistan. Hopefully, it will bring more expertise to the market.